The school can send a booking form for a club to either parents or students, requesting that you choose to either ACCEPT or REJECT the invitiation. You can view and respond to these via the Club Bookings > Inbox section in the left hand navigation panel. You can then select to either Accept or Decline the request. All details can clearly be seen on the dedicated box for each fixture.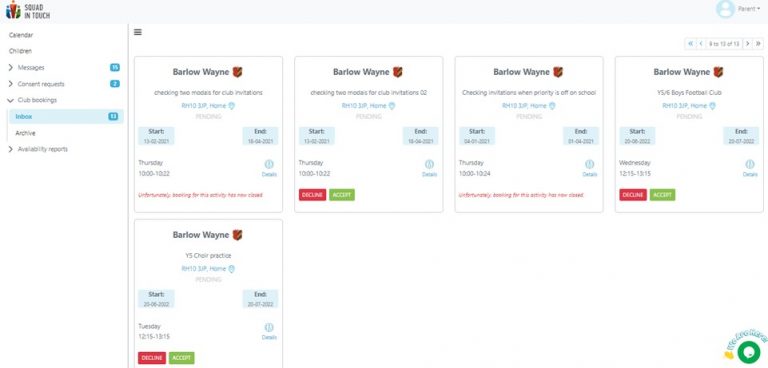 When selecting your club you can see a lot of details within the clubs dedicated box, however you can see further details, if the school has added them, by clicking the DETAILS button within the designated box.
When you're ready to accept the club, it may be that your school has sent additional questions, if they have when clicking ACCEPT the questions will pop up, some may be required which means you have to answer them in order to book on. Once you have filled out the booking form you can then click the BOOK NOW option.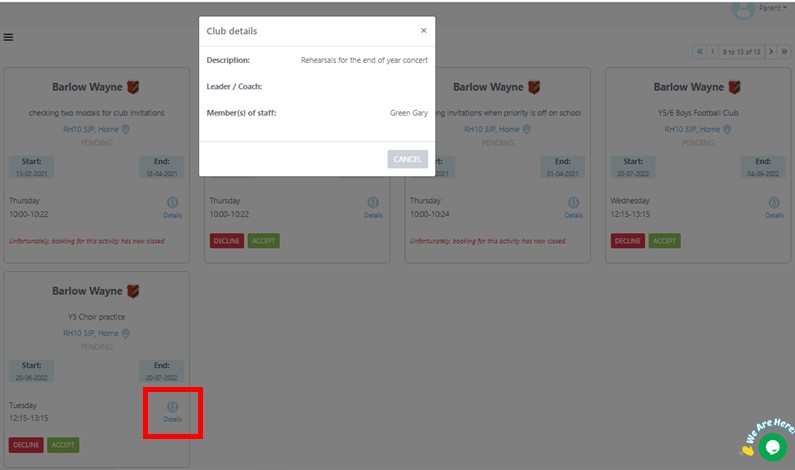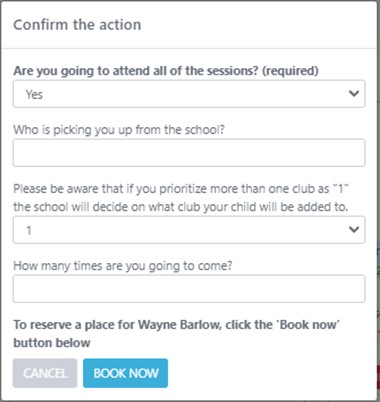 Once you have clicked BOOK NOW you will then need to await to hear if the school have added your child(ren) to the club, you will receive a notification to let you know when they're added and the club will appear in your calendar.