Managing Availability Reports
When you / your child is added to a fixture it will appear within your calendar, you can click into the fixture and let the school know if you / your child is available to participate or not. All availability reports that have been sent can be seen in the Availability reports > Outbox if they have not yet been viewed by the school or Availability reports > Archive if the school have already seen the report.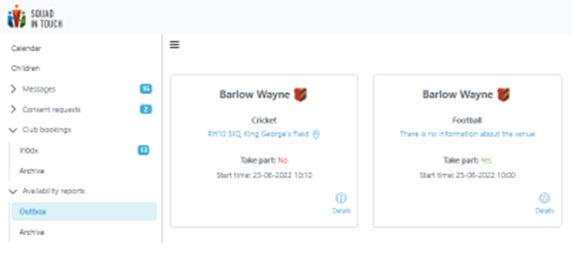 When viewing your availability reports you can see all reports relating to a specific student, regardless of who sent them. If you select the DETAILS button then you can see all information surrounding the availability report, including who sent the report.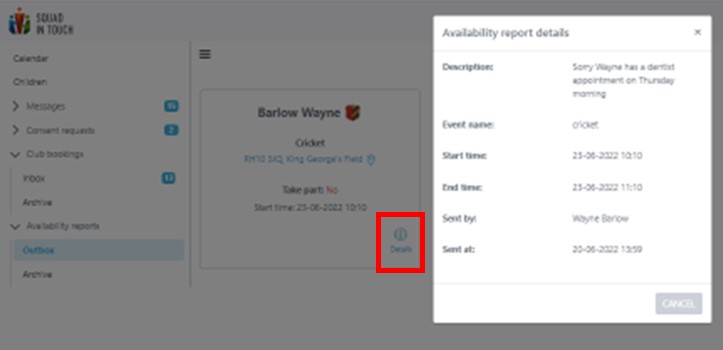 Once you have clicked BOOK NOW you will then need to await to hear if the school have added your child(ren) to the club, you will receive a notification to let you know when they're added and the club will appear in your calendar.