Responding to consent requests
The school can send a consent request to you as a parent, requesting permission for your child(ren) to be involved in a fixture / activity. You can view and respond to these via the Consent Requests > Inbox section in the left hand navigation panel. You can then select to either Accept or Reject the request. All details can clearly be seen on the dedicated box for each fixture.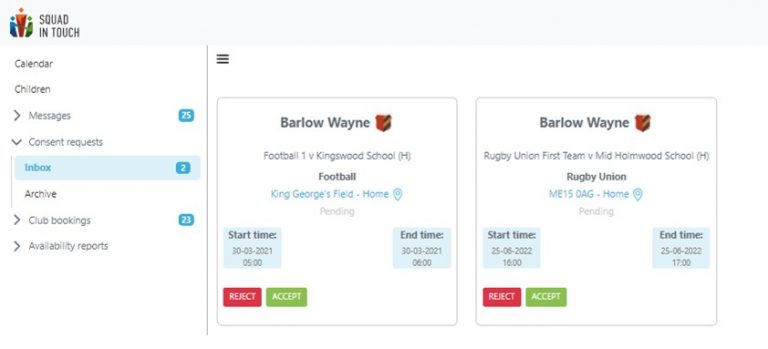 When clicking Accept it may be that the school has sent additional questions to be answered, please ensure you answer these if they are marked as Required, otherwise you will not be able to proceed with accepting.