Competing Schools Tournament Lists
As a school who is participating in tournaments that are being ran by your SSP you can see everything in one place. We have made for easier viewing by providing you with three sections to select from. Firstly, you can go to the TOURNAMENTS section of your account and view UPCOMING TOURNAMENTS this will show you all of the tournaments you're due to participate in, from here you are able to manage teams, events (once the SSP has added them to Squad in Touch) and also view all details of the tournament. Please note the details you can view within your account are based on those your SSP has provided and placed on Squad in Touch.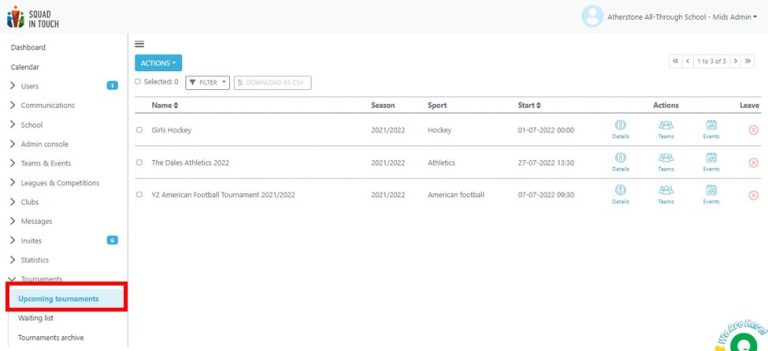 Second in the list is the WAITING LIST, from here you can view any tournaments that you're waiting to be enrolled on. It may be that your SSP is not taking direct booking and therefore haven't turned on auto-enrollment, or it may be that the tournament is full and you are waiting for a school to pull out.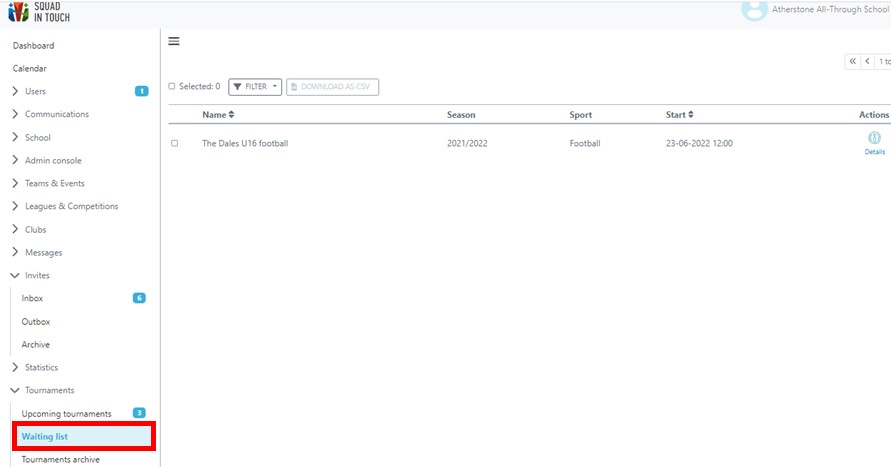 Finally, you can select the TOURNAMENT ARCHIVE, this will show all tournaments you have taken part in, you can still view the tournament details and amend any team changes that took place on the day of the event.