Updating teams for a new season
Each season you might need to update your teams, you can do this by editing your current teams or you can create new teams. Please note that each year you will need to update your teams to reflect the students new year groups.
Firstly go to TEAMS & EVENTS > TEAMS this will then enable you to select your team from the list. Please note only pre-created saved teams will be displayed here, not all teams used for all activities and events.
If you would like to amend the details select EDIT DETAILS from the Summary tab.

Here you can amend the year group (if you would like to keep the team however students have moved up a year) or other details such as name, description, game and gender. If you select to filter by house this will create a house team.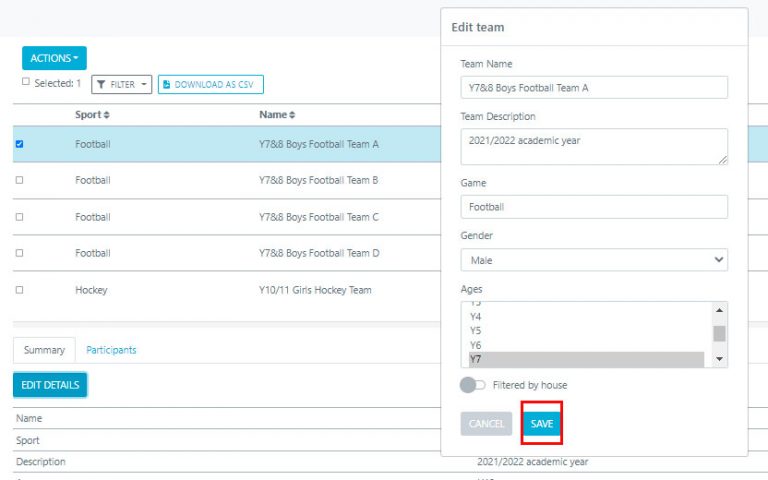 Alternatively, you can manage the participants by selecting EDIT TEAM MEMBERS from the Participants tab. This will enable you to add / remove students from the team.
If you select EDIT POSITIONS you will be able to add / amend positions which will then be shown on your fixture / event team sheet.