Managing Event Attendance
You can manage attendance for fixtures / events as well as for your clubs, to do this you simply need to click into your chosen event and then go to the ATTENDANCE tab, you will see a list of all participants within your event shown in alphabetic order based on surname. Simply select the EDIT ATTENDANCE button.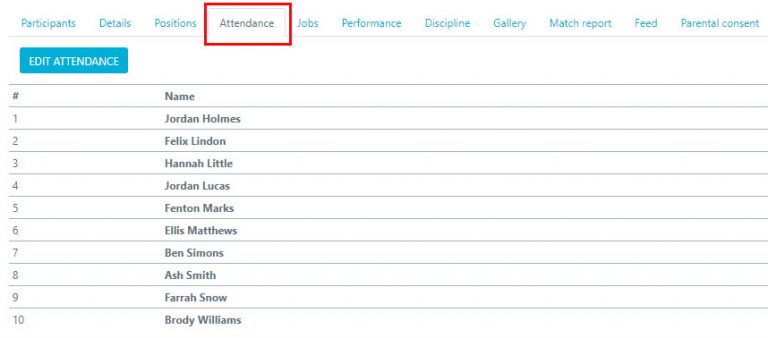 Initially it will automatically mark every student as Present, if you would like to mark everyone as Absent all you need to do is use the toggle at the top of the list within the ATTENDANCE column. turn the toggle on / off for each student based on their attendance and then click save, this will then feed into your student and school statistics.