Student data can be managed on your Squad In Touch account by either Admins or Managers. If you have MIS integration as part of your subscription you won't need to update details as this will be done automatically on a nightly basis.
First Name

– Required, please note if you would like to add other identifiable names for students you can do this

Surname – Required, please note you can either just add first letter of surname or other identifiable names if you prefer
Gender – Required. If it is not specified, a student won't be able to be selected for any event or club/activity.
Form Group – Required. Students are linked to year groups via Form Groups; if a student is not linked to a Year group, they won't be able to be selected for any event or club/activity.
House – Optional.
Date of Birth – Optional.
Medical information – Optional, as this is sensitive data we recommend that it is coded.
Emergency contact details – Optional. If you would like parents to be auto-accepted based on this information you will need to provide it.
Pupil Premium – Optional.
SEN – Optional.
While medical information and emergency contact details are optional, it may be critically useful to keep them on the platform as you can access this data when you need it urgently whilst out on the pitch or on a school trip, even when you don't have access to an internet connection. 
You can access student lists via Users > Students tab. There you can see a student's principal details as well as active parental accounts linked to them.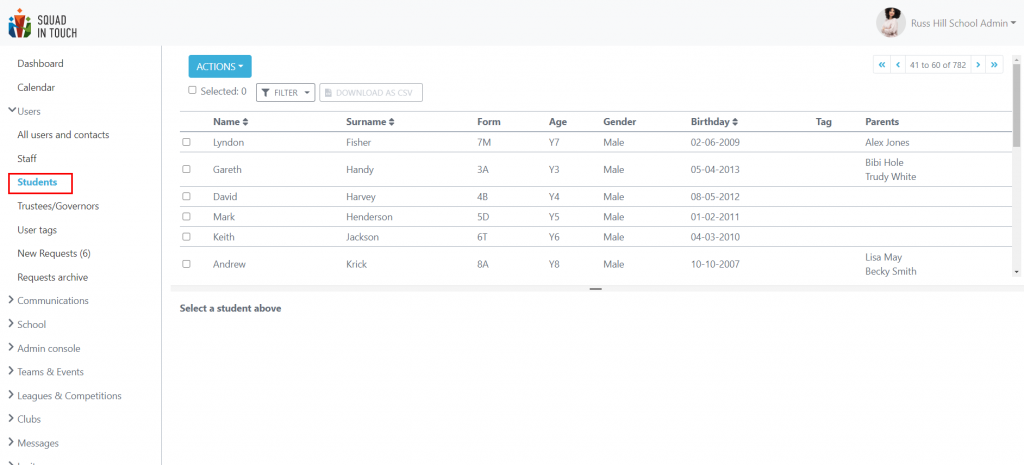 The list allows for filtering records by the chosen criteria. Filtering/Searching is available by:
Name
Surname
Form
Age group
Gender
Date of birth interval
Tags
Once the filtering criteria has been applied (the Apply filter button) the records will be filtered based on them. To remove the filter click the Clear filter button. Please note if you select people based on your filter, then your re-filter, the users you have selected will be refreshed.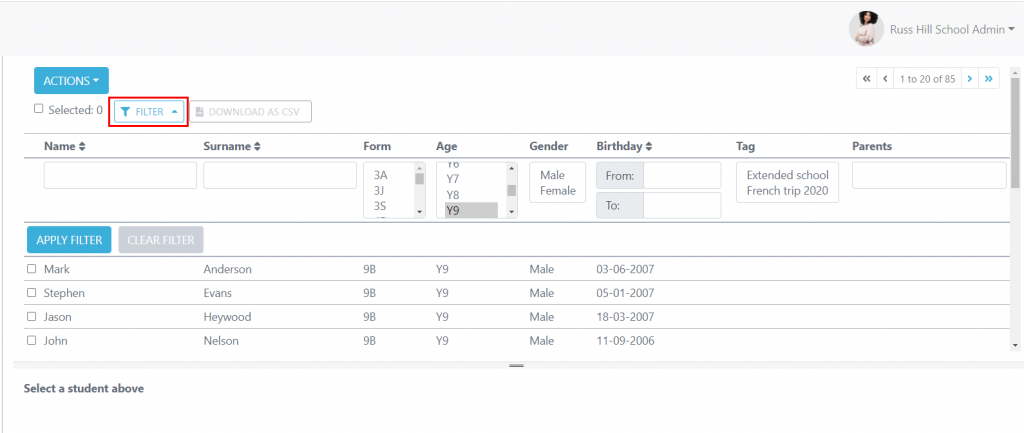 To view or edit student details select a record from the list. The student's details will be displayed in the Summary tab.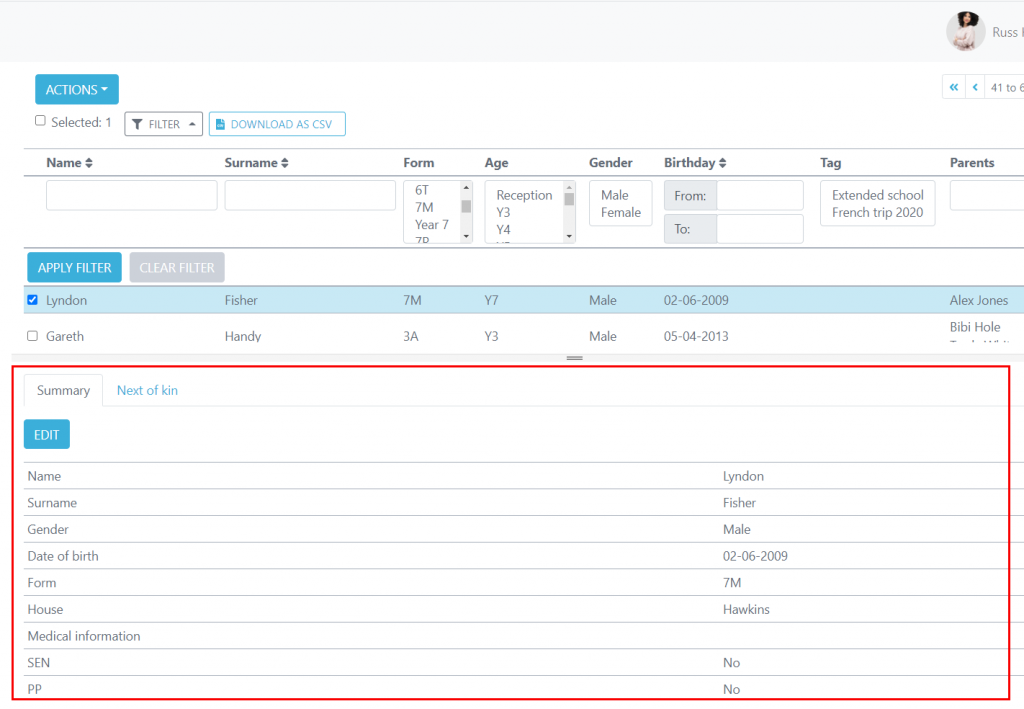 To edit any of the student' details click the Edit button.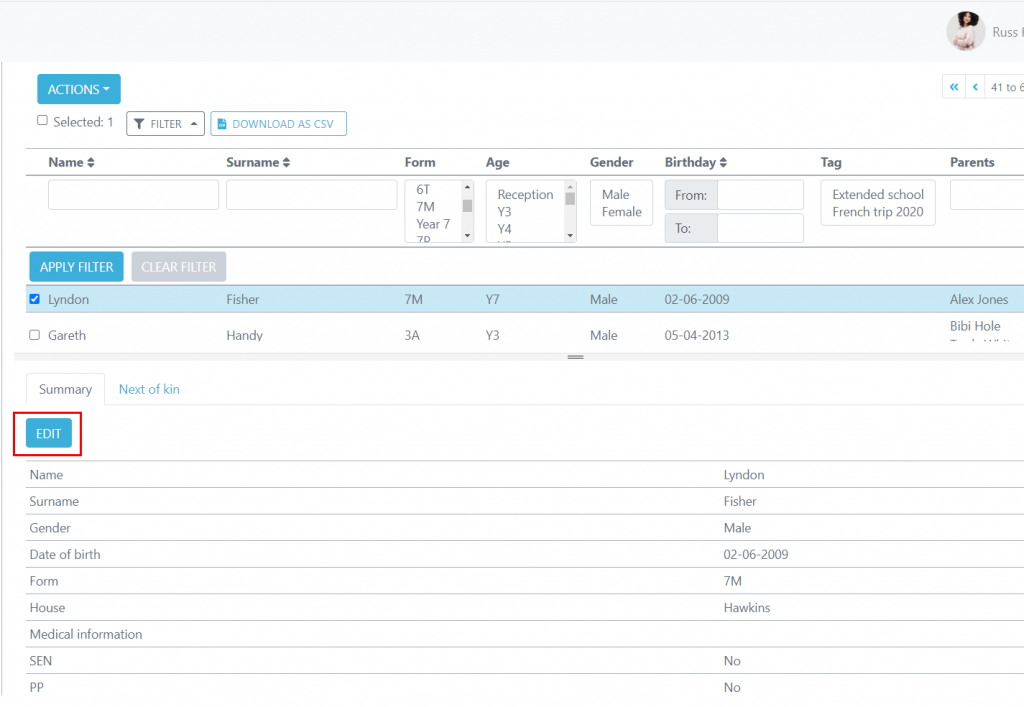 Once you have amended the required data click the SAVE button for changes to be applied.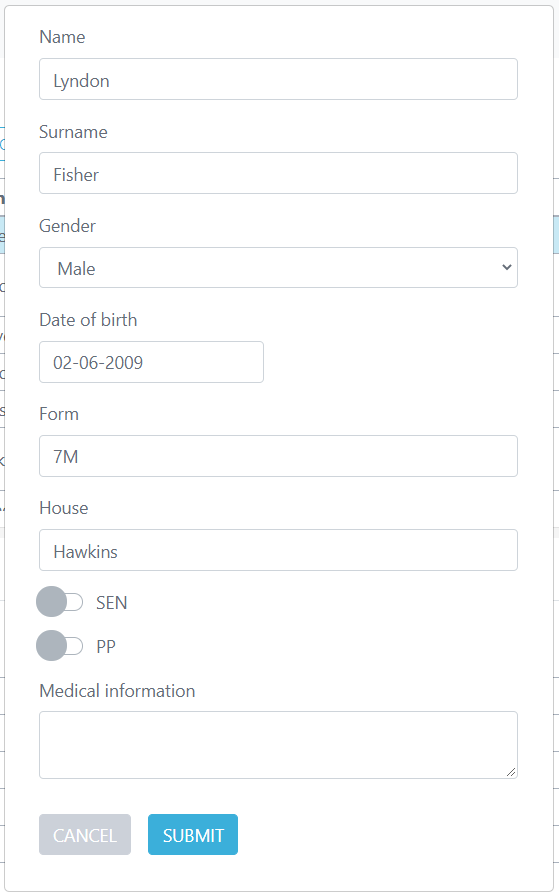 If your school has General messages included in your subscription you will be using the same list when sending messages to parents and/or students. Using filtering/searching options you will be able to send messages to selected users or groups.
You can learn more about sending messages in the "Whole School Communication" section of the Support Knowledge Base.
Each platform user can be assigned custom user tags. The tags are added to help you differentiate users when sending messages or filtering users data for further processing. You can learn more about user tags in the "User Tags" section of the Support Knowledge Base. 
To apply a tag to a student or to multiple students select them on the list and click the Actions > Assign tag button.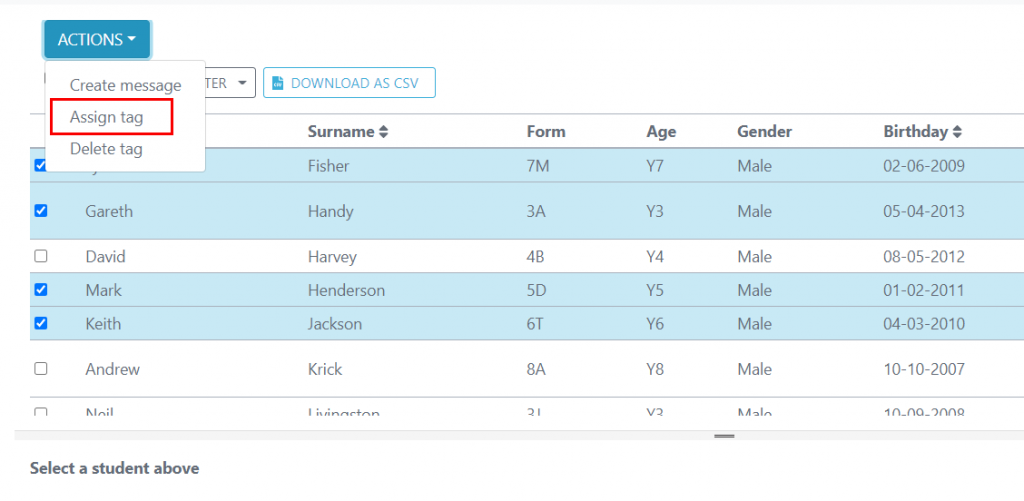 Select the tag you need and confirm your changes.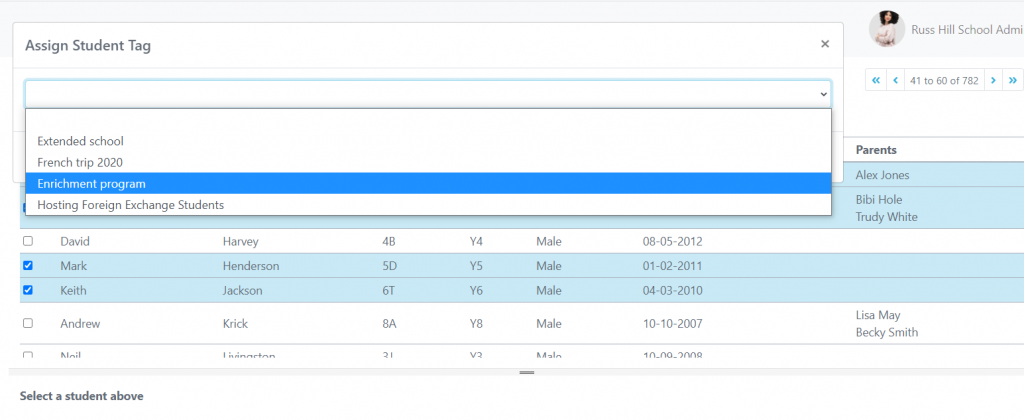 The assigned tag will be displayed on the user list and you will be able to filter students using the tag as a filtering criteria.

To remove a tag from a student or a group of students select users and click the Actions > Delete tag button.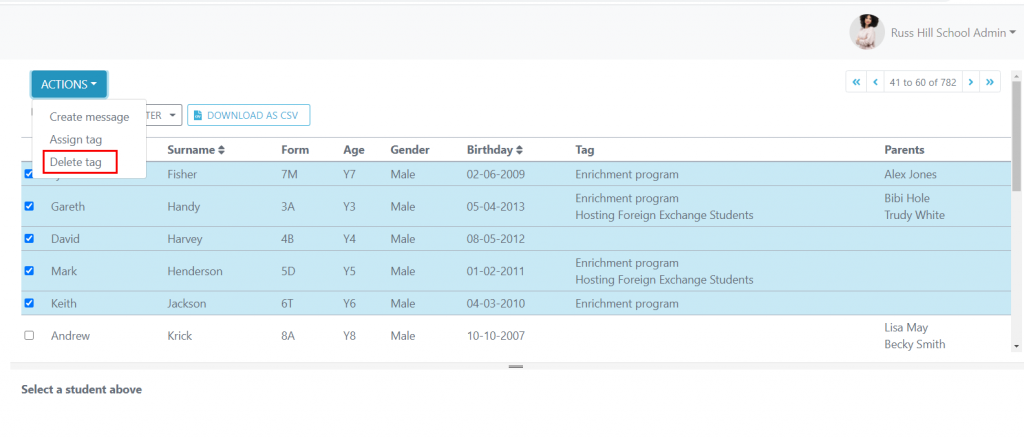 The tags will only be available for selection if at least one of the users has been assigned to it. Once you have confirmed the action the tag will be removed from all the relevant users.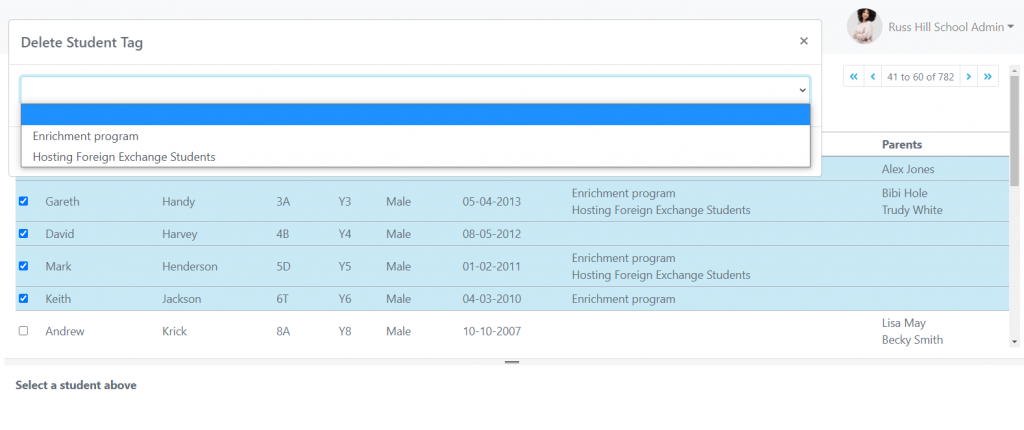 If you have MIS integration included in your subscription it is strongly recommended that you don't add, remove or change any student details. All the changes done on your MIS will be applied automatically to the data on Squad in Touch during the next synchronisation.