Send Tournament Notification
Go to the TOURNAMENTS section within the tournament organizer admin portal. Select your chosen tournament (use the filter system to filter through all the tournaments.
From the SUMMARY section click on the SEND NOTIFICATIONS button.

You can then select your chosen schools, at the top of the page you can select if you would like to send to ALL schools, PARTICIPATING schools or schools on the WAITING LIST.
Once you have selected your chosen school(s) click the next button.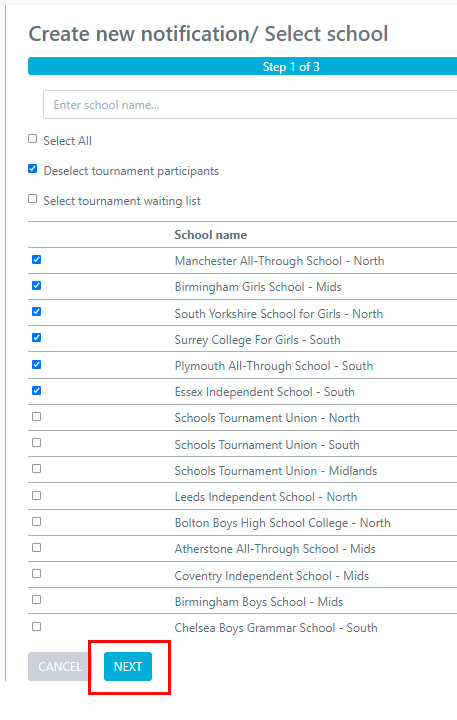 Input your chosen text, you can use the checkboxes at the top of the page to deselect either email or push notification, meaning this type of message will not be sent. It is recommended that you input details of how you would like the receivers to contact you in response. Once composed, select next.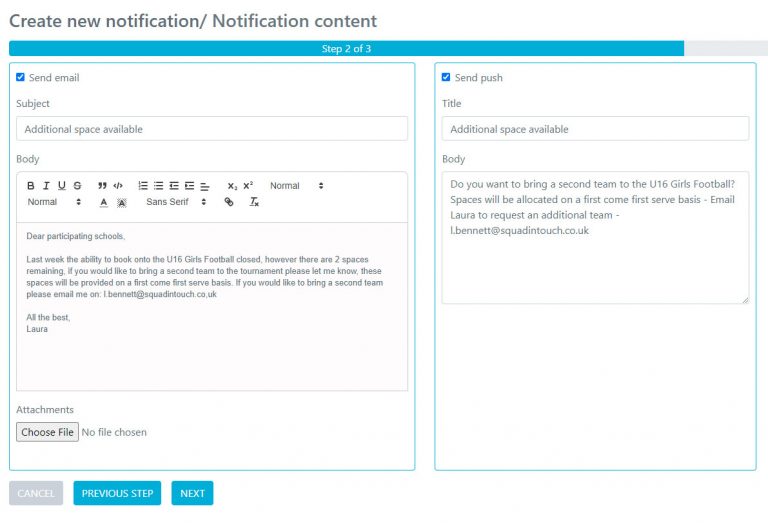 Ensure the preview is correct and then click SEND. The notification will go to all admins on the school account.