Don't worry we don't expect you to recreate weekly / monthly / termly events, or even if you have a similar event taking place that you have already participated in. 
Firstly you will need to go to the Teams & Events > All Events section, from there you can use the FILTER button to easily sort through all your events and activities. Once you have found your chosen event click into it to take you through to the event page.

From clicking into the event page you will then need to go to Actions > Create event like this which will then bring up the COPY EVENT form. From the COPY FORM you will be able to edit important information such as the date and time as well as the location of the event.
Please note, if you decide to change any of the eligibility criteria, Activity / Sport, Ages, Genders and in the case of house events the House this will remove the current students you have added to the event and you will need to redo the teams.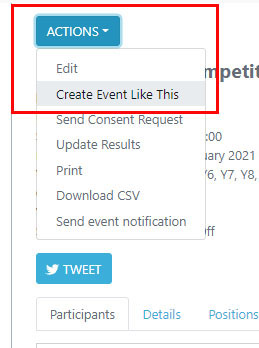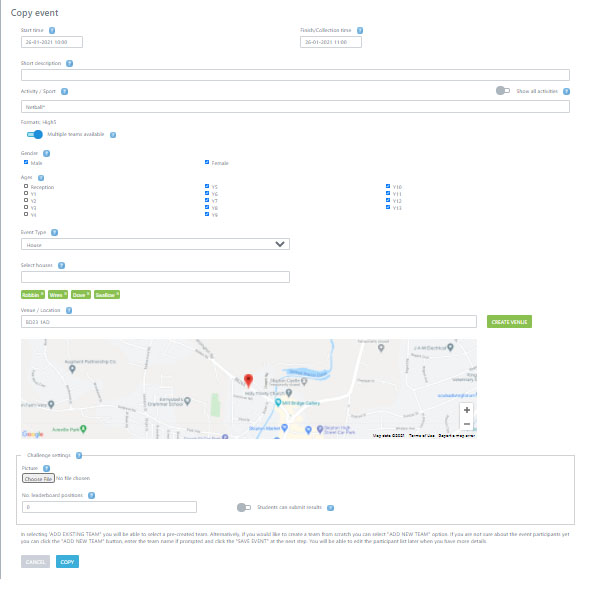 When you copy an event, the details of the event will also be copied, so please ensure that you go through all sections to alter any information that doesn't apply to your new event.