Editing registers of an active club
Once a club has been Activated you can no longer edit the club register from the INVITATIONS page, booking forms surrounding that club will be removed from here so no confusion is caused.
You will then need to manage registers from the TEAMS & EVENTS > ALL EVENTS section in the navigation panel on the left. From here you can use the FILTER section to search through all your events.
Select the chosen week of the club you would like to amend the register for, please note if you are doing it for all clubs select the club taking place soonest.

In the Participants tab, click ACTIONS > EDIT PARTICIPANTS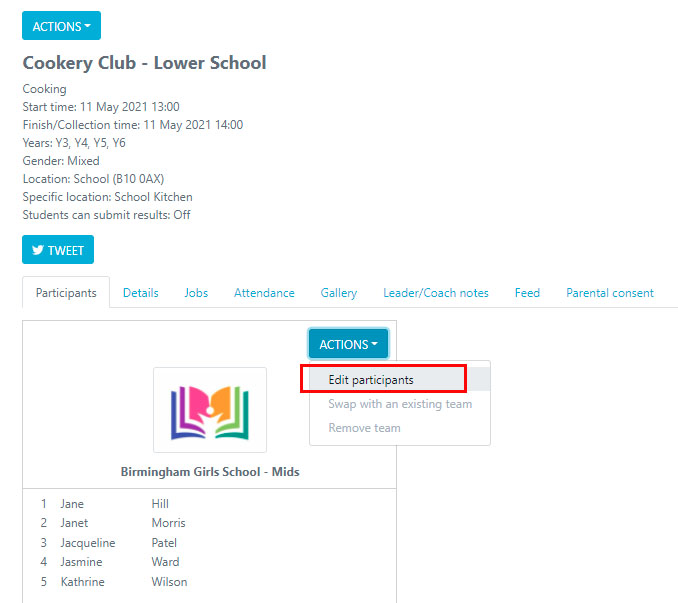 Select the check boxes of the students you would like to add / remove from the club:
Students in the left hand column are in the club register
Students in the right hand column have not yet been added to the club
Use the arrows at the bottom of the columns to move students into the relevant side. Please note in the Eligible Students column only students who match the club criteria will be shown in this list.
Once you click save you with then be asked if you would like to save the changes for only this event or for all following events.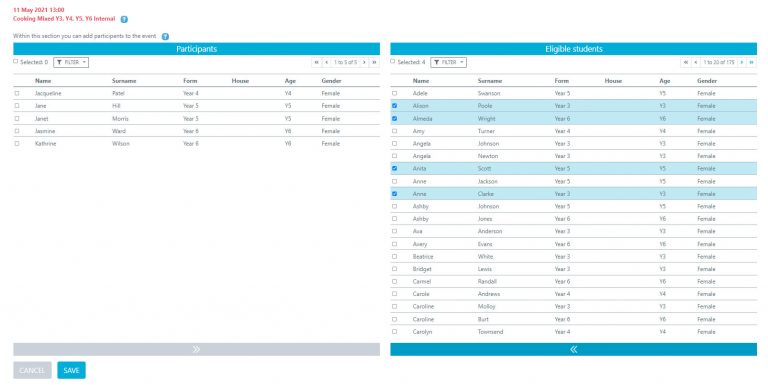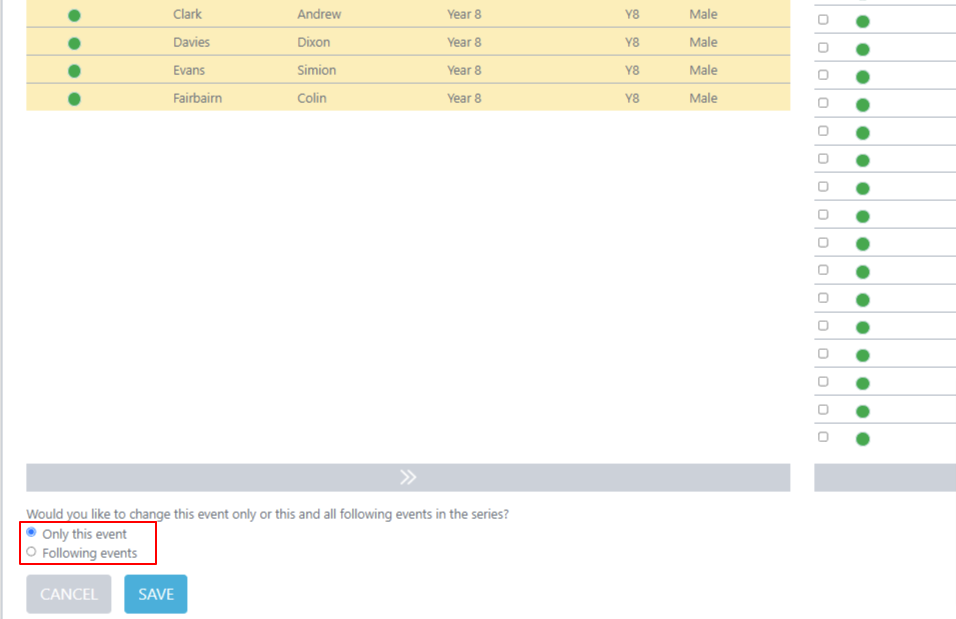 Once you have clicked save students and parents (of students added) will be notified that they have been added to the club register.